Our vision, creating simple and human centric actions
How to decrease chronic disease costs by reducing patient re-hospitalization while the current world population is aging, with rising numbers of medical conditions and diseases in the northern hemisphere and soon in emerging countries as well?
In this third millennium, societies are facing unprecedented rates of population growth, with related impacts on public health services and privately owned medical organizations.
Countries are in different stages of development, leading to different challenges posed by this increase in population combined with longer life expectancy. This triggers many challenges with one common point: healthcare expenses are becoming a burden for everyone, or even more critically, healthcare is inaccessible for the poorest.
The WHO Constitution (1946) envisaged "… the highest attainable standard of health as a fundamental right of every human being". Unfortunately, several decades later our world is far away from this commitment, mainly because of unaffordable medical treatments.
To address these endless cost increases, P2link approach envisages creating simple and human centric actions supported by state-of-the-art technology wherever possible, independently of any social, economic, geographical or cultural factors.

Mission statement
Medical costs represent up to 20% of some countries' GDP, and no single private organization nor government has enough financial and human resources to slow down these sky-rocketing medical cost increases. However, many small initiatives with clear goals and precise objectives can achieve impressive results.
P2link is one of these small but fast-growing companies with proven success records. After a couple of years of medical practice, the P2link team has realized that one of the most efficient ways to reduce healthcare costs is to focus on re-hospitalization charges related to chronic diseases and has produced a clear and resonating mission statement:
"To decrease chronic disease costs by anticipating and reducing patient re-hospitalization"
Strategy
In line with this mission statement, P2link, Patient Power to link has designed an efficient system to follow and to monitor patients with chronic illnesses, always keeping the patient at the center of its efforts.
On a regular basis, patients suffering from chronic diseases face a severe deterioration in their physical condition and cognitive faculties. In most cases, those patients are readmitted into Intensive Care Units (ICUs) followed by weeks of re-hospitalization, which is very costly for insurance companies and public healthcare systems. As the years pass, the frequency and severity of those cycles, are exacerbated and increase dramatically.
An obvious solution is that the most cost-effective way to reduce hospitalization charges is… not to have to go to hospital and to optimize the length of stay.
Life is at home… not in hospital! To observe this principle, P2link has aligned all its development and plan with a simple and affordable cost reducing strategy: to keep patients suffering from chronic diseases at home as long as possible.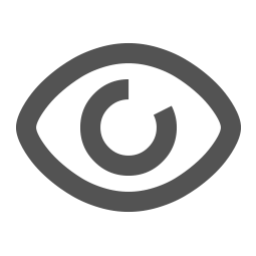 VISION